Hotel del Coronado | San Diego
June 10 – 13, 2019

It's a new day for local marketing and sales, and you're the early riser. Your prospects want best-of-breed providers for their business needs, and the demand is expanding. Conquer Local 2019 is where technology and marketing strategy converge. You'll be armed with cutting-edge, data-backed strategies to exceed your customers' expectations.
Join Vendasta on the shores of the Coronado Bay for stimulating talks, tactile workshops, and an opportunity to connect with the brightest minds in your industry. It's time to celebrate the battles won, and start conquering today.

Be a Recurring Revenue Machine

Conquer Local 2019 is the must-attend conference of the year, where companies who sell marketing solutions to local businesses will discover innovative strategies for achieving peak performance in local – right on the water's edge in Southern California. A curated adventure in beautiful San Diego, Conquer Local 2019 will deliver insights, strategies, networking and motivation to drive growth like never before.

Craft your battle plan
Hear from the brightest in the industry, and use their insights to craft your winning plan.

Uncover new business
Connecting with new prospects is hard. Find effective ways to attract clients.

Build a high-performance sales culture
Turn your teams into tactical troops with action plans for impressive wins.

Grow & Flourish
Master the playbooks for increasing sales, decreasing costs, and driving huge growth in 2019.

Generate More Recurring Revenue
Find new ways to lead sales teams to sell digital more effectively.

Turn down the Churn
Gain more business from the clients you have, and retain them for much longer.

Step into the Cloud
Hear how companies are transitioning to the cloud and generating new MRR streams.

Drive action through data
A good plan needs good research. Discover insights based on solid research.
Discover new strategies and solutions to help your company realize its true potential.


The most unforgettable marketing and sales conference in North America is getting a refresh.
VendastaCon is now Conquer Local – a mantra synonymous with founding company Vendasta, and an adage that encompasses the needs of your business, as well as the needs of your local customers.
The seed that was planted in early 2018 with the development of Vendasta's Conquer Local Podcast with George Leith has grown into a thriving community of agencies and other companies. This event is the meeting ground where great ideas are sparked, and new connections are made.
In 2017, we got weird in Austin. Last year we were elevated in Banff. Now, it's time to hit the beaches.


Discover the seaside charm of the iconic Hotel del Coronado, located on the Pacific's edge, on Coronado Island and just minutes from Downtown San Diego
Exclusive Conquer Local 2019 | Save $210 per night
Use this special link and book your hotel room directly at the exclusive Conquer Local rate ($210 off the regular rate)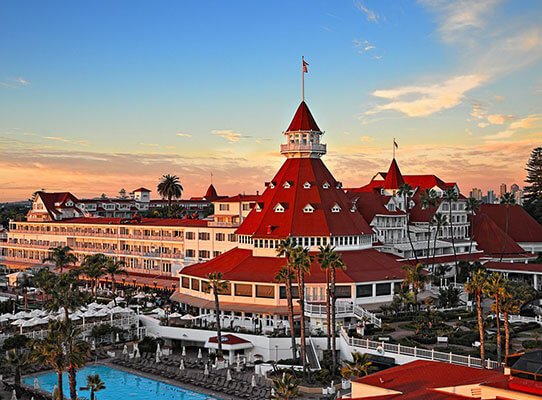 Conquer Local 2019
Conference Pass
Early Bird Pricing only until Dec. 9
Early bird ticket pricing is available now! Includes an opportunity to attend the Master Sales or Stack Track workshop at a discounted add-on rate.
Early Bird Ticket includes:
One Conquer Local 2019 Conference Pass ($1499 value)

Swag bag

Breakfast & lunch on conference days

Access to Kick-off Reception

Access to Conquerors' Bash beach party

Access to wrap-up mixer
VIP Experience
Master Pass
EXCLUSIVE: LIMITED AVAILABILITY
Receive the VIP experience at Conquer Local 2019.
The Master Pass includes:
One Conquer Local 2019 Conference Pass ($1499 value)

One Conquer Local 2019 Workshop Pass ($250 value)

VIP swag bag

A spot at the table of the Conquerors' Dinner, a highly exclusive dinnertime event with Conquer Local speakers and Vendasta executives

Priority seating for conference programming

Program guide mention of your business

Free access to digital content post-conference
Countdown to Conquer Local 2019


Get exclusive offers and updates before anyone else.